Happy Christmas for 2016
Click on the Santa hat to hear one of our carols!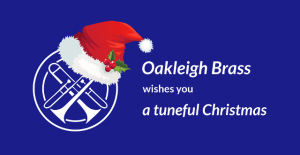 Or look for "Oakleigh Brass" on You Tube.
Happy Christmas – and look out for us throughout 2017 as we celebrate 125 years of Brass in Oakleigh.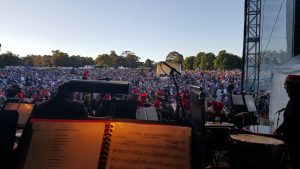 Ever wondered what it feels like to play for 25,000 people? Oakleigh Brass got a reminder on Sunday 11th Dec 2016 when they once again joined with Monash Concert Band to form the Carols by Candlelight Band for Monash Carols.
This is what 25,000 people looks like from the stage – were you there?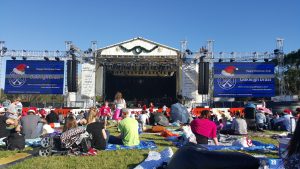 We were there, with our Santa hats, after wonderful performances at community Carols in Oakleigh, Mount Waverley and Brighton.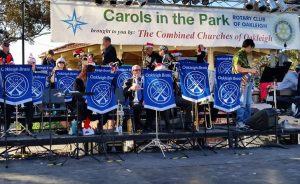 Congratulations and thanks to the organisers of all these events for giving their time so generously for their Community.