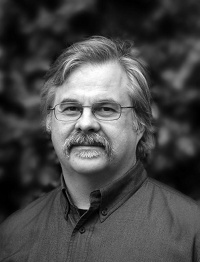 David Keeffe took up Oakleigh's baton in 2008. David's goal is to help every player to improve their playing and their ensemble skils.
David has experience conducting a range of music groups, from orchestras, opera and choirs, including the York Philharmonic Male Voice Choir, the University of York G&S Society and the Maroondah Symphony Orchestra where he is currently assistant musical director.
David is a very active French Horn player within community music in Melbourne. David was Victorian State Champion for three years, and has performed concertos both in Melbourne and in England. David also plays tenor horn, and was solo horn with Oakleigh City Band for 10 years before becoming its director.
Davids's third musical strength is as a composer. David has had works played by the Melbourne Symphony Orchestra, Brisbane Excelsior Brass, Boroondara Symphonic Band, Grainger Wind Symphony, Heidelberg Wind Ensemble and the Australian & Asian Orchestra, and has had works broadcast by the BBC and 3MBS. He has written several works for brass band, notably the slow march "The Eleventh Day" which won its section in the 2006 Melbourne International Festival of Brass composition competition, and the quick march "Emerald Hill" which was one of four finalists in its section in the same competition.  Oakleigh Brass premiered "Knights of Gallipoli" in 2015.
David studied horn, composition and conducting at Trinity College of Music, London where he was awarded a Licenciate Diploma and at the University of York where he was awarded a BA in music. In more recent times, he was awarded a Fellowship of Trinity College, London in Horn performance and a Masters in Composition from the University of Melbourne.
David's musical studies in composition continue at the University of Melbourne where he is working towards a PhD.